April 22nd marks the annual appreciation for Earth's natural environment with the celebration of Earth Day. Earth Day is intended to inspire awareness and appreciation for our planet, and is a great holiday for businesses to celebrate.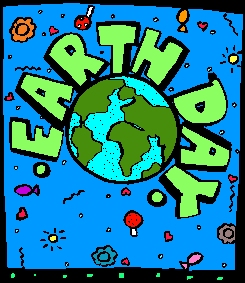 Companies who want to reach larger audiences and potential clients can implement "green", or eco-friendly products into their marketing campaign in many ways. Because "going green" is more popular now than ever, there is a wide array of environmentally friendly products available for businesses to show they care about our environment, while putting their name on products that preach this statement.
The most popular way to go green in the office is with eco-friendly pens. These pens can range with different levels of recyclability to different levels of biodegradability, all whilst bearing your brand's name and logo. Pen manufacturers that can provide eco-friendly imprinted pens include popular brand such as BIC, Senator, and many more.
Another way businesses can celebrate Earth Day is with eco-friendly sticky notes. BIC's Ecolutions line of sticky notes is made up from 74% of recycled materials while still providing customers with the same top quality that is expected from their brand. Sticky notes can work wonders when used for advertising because they are used by virtually everyone on a daily basis. From taking down notes, to grocery lists, brands pop out on sticky notes and are extremely affordable for companies large and small.
Perhaps the most unique promotional tool a company can put their brand on, which is also in accordance with going green, is with an eco-friendly tote bag. There are many eco totes out there on the market today, many of which are made with 51% recycled products. These unique and unconventional giveaways can come with many cool features including a zippered main compartment, mesh water bottle pocket, side cell phone pocket, and more. Brands who implement these totes into their advertising and marketing plans are sure to see sales spike with potential clients and loyal customers carrying them all over town.
Each of these eco-friendly items, from custom logo pens, to eco-totes, is high quality, affordable for all, and very stylish. With such low prices and such unique green items, all businesses can afford to show their appreciation for their environment this Earth Day.
Highlight your awareness and efforts in protecting our planet for future generations with environmentally friendly products today. Please visit www.PENSRUS.com for a complete line of green products.