Use Promotional Items to Create
Unique Birthday Celebrations for Grown Ups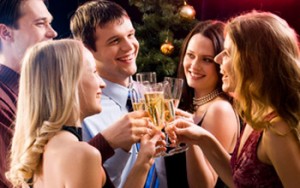 When people think of promotional items, they usually think about business, but this time we're here to talk about parties.
Everyone loves a party.  At least that is how the saying goes.
Children love parties because they get to play games, eat lots of treats and leave with a goodie bag in hand.
Grown-ups can have fun parties. They can also make away with goodies.
Using customized promotional items for your party will ensure that you create a bash  that is not only unique but also memorable. There are a number of ways to do it:
Invitations:
Why not put a unique spin on your party invitations by creating a customized coaster, jar opener or mouse pad with all the details printed on it? You can be certain that by providing something that is useful and creative, you won't have anyone saying that they forgot or didn't know when the party was! Fridge magnets are another item that you could choose to use as a unique invitation. Even better; folks will know that if you got that creative with the invitation, the party itself is sure to be a blast.
Goodie Bags:
Customized tote bags are available in so many styles and materials that the only limit is your budget and imagination. A laminated paper bag or imprinted grocery tote that is customized in the theme or colors you have chosen for the party will be reusable after the event, making it a sensible choice.
And, they are not just for filling with goodies! Why not create a scavenger hunt and your guests can use the bags to fill with their gathered loot!
However, if you do decide to just go the goodie route, your choice of contents will depend on the purpose of the party and whether the attendees are men, women or both.
Perfect gifts for women that can all be customized are lip balm, compact mirrors, lipstick holders, travel mugs, manicure sets, keychain flashlights, pillboxes and pretty pens.
For the men you could include customized golf items, beer or shot glasses, ice scrapers, bottle openers, USB sticks, flashlights or even a tool set.
If you want to create customized unisex goodie bags, then sticky notes, USB thumb drives, key rings, travel or ceramic mugs and stress balls will all prove to be popular.
Coasters, Place Mats and Mouse Pads
You can use customized coasters, place mats and even mouse pads to protect surfaces. They will provide an additional conversation piece, as well as an extra takeaway gift at the party's end.
If you are having a dinner party, why not put a customized tin or box of candies in each place? Use party themed business cards as place cards by writing the names of each person on them, and putting them in the correct place. You could add a message such as, "Thank you for attending", "Welcome" or even, "Enjoy!"
Glasses
Customized glasses will make a real statement at your party and they are available in a number of different styles. If your budget doesn't allow you to purchase glassware, then you can still use customized plastic cups. At the end of the party, guests can either take them away, or, depending on the level of customization,  you may even be able to re-use them!
Hopefully, these ideas have sparked your creativity.
Check out what is available and think how you can use customized promotional items to create a party to remember!