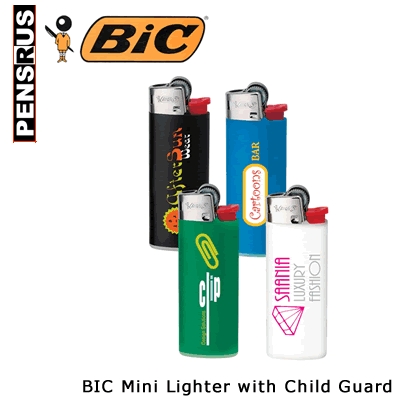 PENSRUS is gearing up for the hottest season of the year and kicking off summer with brand new prices on customized lighters by BIC. PENSRUS is selling thousands of personalized lighters this season at incomparable prices, keeping itself as one of the top promotional product distributors in the nation.
A fresh and inspired way to market one's company during the warmer seasons, Custom logo lighters offer brands the ability to market their message towards a wider audience, ensuring one's logo and text is seen not just daily, but at every event this summer
Personalized BIC lighters have proven to be a favorite giveaway among adults, as they are made not popular just by their usability, but because they are imprinted upon to make one's brand, logo and contact information stand out.
Used for a variety of warm weather activities including lighting barbeques, lanterns, bon fires, candles while dining al fresco, and even tiki torches for pool parties, BIC customized lighters from PENSRUS have an estimated life expectancy of around 3,000 lights. To a marketer, this mean lighters priced as low as $1.10 a unit at PENSRUS.com can advertise for up to months and years.
Popular BIC lighters include the BIC Lighter with Child Guard, ensuring safety for all, and the easy to use BIC Multi-Purpose Lighter whose functions range from lighting candles to barbecues. BIC even offers a BIC Electronic Lighter for easy lights, every time.
This summer, stand out from the crowd with BIC Lighters for all your warm-weather needs. With prices as low as $1.10 a unit, paired with the usefulness of these giveaways, customers will be scrambling to get their hands on one with your brand's logo on it.
For more information on how multi-purpose lighters can improve your branding, as well as other BIC promotional products, please visit www.PENSRUS.com.