Home >> The Avenues Collection >> The Mediterranean Avenues Pen


These frosty colored pens with a unique shape are sure to be a hit. Chrome silver finish trim. Unique push-button mechanism and jumbo black ink refill.

COLORS
Screen printing in 1-color included on barrel. (FREE - Up to 5 lines of text or a combination of text and your logo sent via Email in either Adobe Illustrator or Adobe PhotoShop formats. Use our handy link on the Quick Find bar)

No setup charges.

No screen charge

Black ink refill with minimum of 2 year shelf life.

Lifetime guarantee against mechanical defects.

Pen Construction - plastic barrel with metal accents.
x
x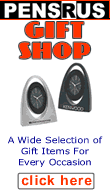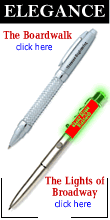 Need Your Order in a Hurry?
3-day rush service available on selected pen and product collections.
[click here]