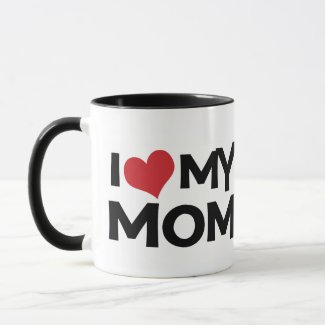 PENSRUS is offering a great selection of custom gifts that are essential for anyone celebrating Mother's Day. At PENRUS, there is something that every mother would enjoy; whether it be a personalized mug, custom key ring, and more.
Personalized mugs have consistently been a Mother's Day favorite over the past few years as they are extremely inexpensive to make and can be tailored to either spell out a special message for mom, or boast a photo of the entire family. Customized mugs from PENSRUS are an excellent choice this Mother's Day because it lets her know the entire family loves her and is extremely useful in every day life.
"PENSRUS Mother's Day mugs will get a lot of use on a daily basis," comments PENSRUS CEO Henry Morgan. "Due to its affordability, usefulness, and special meaning, the personalized mug is an excellent choice this Mother's Day."
In honor of Mother's Day, PENSRUS now offers star-shaped customized key rings that can be laser engraved to say something special. The reminder of that special day will be there every time keys are used. With extremely low prices and top-notch customer service, every family can afford this very special Mother's Day gift.
PENSRUS is offering a multitude of Mother's Day gifts fit for any kind of mother From personalized manicure sets , to stationary that is customized especially for her, PENSRUS is determined to make this Mother's Day stand out above the rest.
PENSRUS is proud to offer no hidden fees that customers can enjoy, including no imprint fee, no setup fee, no logo fee, and of course, free ground shipping on all orders.
For more information and for a full listing of all imprinted and engraved gifts from PENSRUS, please visit www.PENSRUS.com
About PENSRUS
Founded online in 2001 with over 50 years of industry experience, PENSRUS has helped thousands of companies each year to increase brand awareness through their high quality products. PENSRUS is a leading distributor of specialty advertising and promotional products and offers a wide array of personalized products including customized pens, pencils, sticky notes, and more.
Contact information:
PENSRUS
PENSRUS.com
800-736-7787