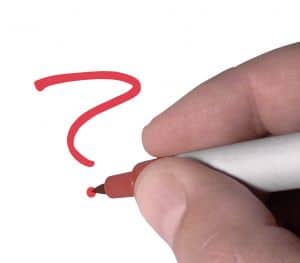 Give up?
…The Bic Round Stic of course!
What are the perks of a pen which can last this long? Well, pens like the Bic Round Stic are some of the longest lasting pens available for consumers and marketers using to implement a promotional pen to advertise their companies for a low cost. When you pay to have your company logo imprinted upon a promotional pen, you're paying for advertising. When you're dealing with a pen like the Bic Round Stic which can write without fault for 1.25 miles, you are getting more bang for your buck. Many businesses will opt for untrustworthy pens or websites for their personalized pens, and often times these low quality pens run out of ink far too quickly. This looks bad for your potential customers as they will see what kind of quality products you invest in.
Long story short, Bic Round Stic pens are reliable, trustworthy, and the highest quality custom pen one can buy while still saving towards advertising costs.
When you order online with PENSRUS, there is never any imprint fee, logo fee, and free ground shipping.
For the full selection of BIC products and to view the BIC Round Stic line, please visit http://www.PENSRUS.com